Neuschwanstein Castle
King Ludwig's dream
King Ludwig II was only 18 years of age when he first met the composer Richard Wagner in Munich. This meeting in 1864 was the prelude to Ludwig's everlasting love for Wagner's music. The King, however, soon grew discontent with just financing operas and theatres for the composer. What he wanted was to create his own world where he could make his musical fantasies come true. Between 1869 and 1886 Ludwig II finally fulfilled his dreams by constructing Neuschwanstein Castle, a marvellous example of German Romanticism – or, in simpler words, a fairytale castle. Our day tour to the Bavarian Alps also includes a visit to the world-famous Wies-Church in rococo style, a UNESCO world cultural heritage.
Herrenchiemsee Castle
A second Versailles
Halfway between Munich and Salzburg, the islands in lake Chiemsee, Bavaria's largest lake surrounded by the foothills of the Alps, rank among the oldest man-made landscapes of this area. Powerful monasteries were founded as early as the 9th century, and monks and bishops ruled the area until the 19th century. Then King Ludwig II of Bavaria bought the island and made it his favourite place where he built his third and most magnificent castle: Herrenchiemsee Castle, a second Versailles. Our day tour has a lot to offer!
Linderhof Castle
Dedicated to the Kings of France
More than one and a half centuries after the death of Louis XIV of France the Bavarian King Ludwig II wanted to follow in the Sun King's footsteps and realised a renaissance of the splendid baroque and rococo lifestyle of Versailles: Linderhof Castle, towered over by the Alps. Our tour will also take you to the small town of Oberammergau, world famous for the Passion play staged only every ten years, and to Ettal monastery, a richly decorated basilica surrounded by breathtakingly beautiful Alpine scenery. The next Passion Play season will be in 2020.
Rothenburg ob der Tauber
Reflecting medieval history
You are invited to visit one of Germany's best known and best preserved medieval towns and explore its breathtaking history on a guided walking tour. Learn about Rothenburg's early days as a stronghold at the crossroads of important trade routes, about its uprise as a free imperial town, respected by all Emperors of the Holy Roman Empire of Germany, and about its downfall from glory during the 30 Years War. A special highlight on our tour will be the most precious wood carved gothic altars of Rothenburg's churches by the famous master Tilman Riemenschneider.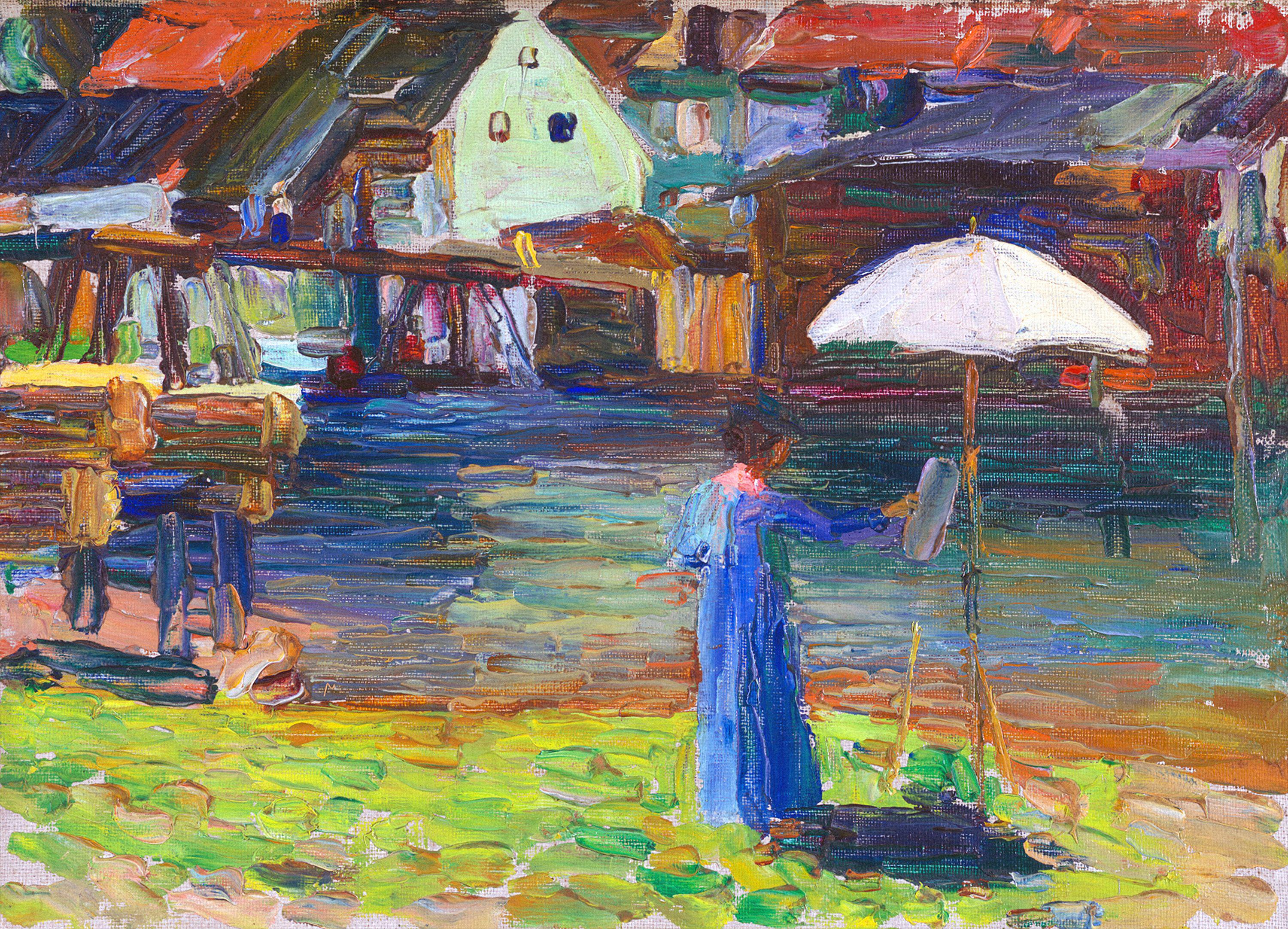 Artist's colonies of Murnau and Kochel
Modern painting next to Bavaria's mountains
Many artists were strongly impressed by the landscape and the intense colours of the high-moor bogs not far away from the Alps. Together with some Munich colleagues the Russian painters Wassiliy Kandinsky, Jawlensky and Werfekin founded an artists' colony at Murnau where they spent a great length of time at Gabriele Münter's house. Inspired by the beauty and light of the prealpine lands they found a completely new way of expressing themselves, as can be seen in their paintings. Together with the Franz Marc Museum in Kochel the Münter House is now a famous place to get acquainted with the works of the "The Blue Rider" ("Der Blaue Reiter").
Lake Starnberg
and Museum Buchheim
Lake Starnberg is located only a few miles south from Munich and has a lot to offer: best mountain view from the water front, the site where King Ludwig II mysteriously died in 1886 and a magnificent boat cruise. Typical Bavarian countryside villages with their traditional flower decorated houses surround the lake. On its southern end you will find the Museum Buchheim, famous for its outstanding and largest private collection of 20th century fine art. Get inspired by these and even more remarkable impressions on a day tour to Lake Starnberg.
Place of Desperation – Place of hope?
Half-day tour to Dachau Concentration Camp Memorial Site
On March 20th 1933 Heinrich Himmler announced the opening of the first Concentration Camp at Dachau near Munich. Two days later the first prisoners arrived. The camp, where over 30.000 people came to death, is the epitome of daily terror, torture and barbarity. This tour to Dachau not only leads you to an extraordinary tragic place of history but also explains how the Nazi past has been treated since the end of WW II. Can the Dachau Memorial Site become a place of hope today?